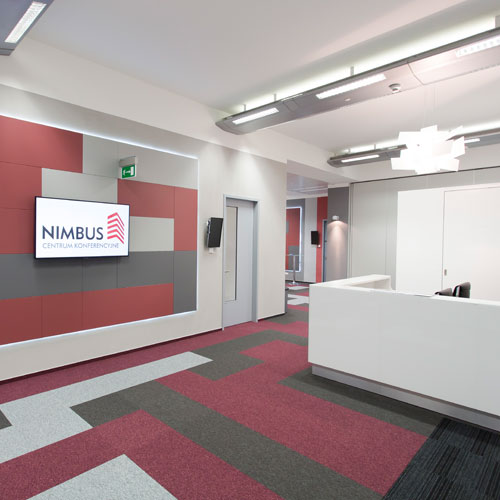 NIMBUS CONFERENCE CENTER
Nimbus Conference Centre is a modern conference venue with the total area of 445 m². It is located in a dynamically developing complex of office buildings – Equator Office in Warsaw, at Aleje Jerozolimskie 98, very close to Zawiszy Square.
CK Nimbus offers seven fully equipped conference rooms and a foyer with space for serving coffee and lunch. The conference complex was designed to serve multiple purposes, with the use of modern sliding partition walls which allow for any interconnection of the four adjoining rooms. When organising big events which need considerable catering or exhibition space, the foyer can be expanded with the additional area of the CUMULUS room.
CK NIMBUS is an interesting alternative to conferences organised in high-class Warsaw hotels. The facility was designed by people with many years of experience in organising hundreds of conferences and training events throughout various hotels and conference venues in the entire Poland. As organisers, we are perfectly aware of the requirements and expectations of Clients regarding venues, as well as the requirements of event organisation itself.